Plant Advanced Technology
"Any sufficiently advanced technology is indistinguishable from magic."
– "Profiles of the Future: An Inquiry into the Limits
of the Possible", Arthur C. Clarke
At the Cutting-edge of Biotechnology
Founded by Barak Tzadok and located in the High-Tech Village at the Hebrew University of Jerusalem, SYNERGIO is unlocking the power of nature to reshape the consumer goods industry with smart ingredients that make healthier and more sustainable products.
Components Powered by Nature
We believe that whatever chemical challenges you are facing, nature has overcome them long ago. Synergy, the driving force behind nature's ability to survive and thrive, is our method of work.
We synergize nature's building blocks to develop smart components that offer novel solutions for the Consumer Packaged Goods industry.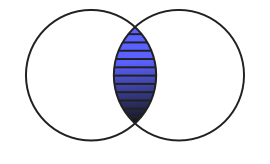 Advanced Research Facilities
State-of-the-art laboratories with cutting-edge equipment accommodate our various departments – from formulation to microbiology, analytical, and phytochemistry.